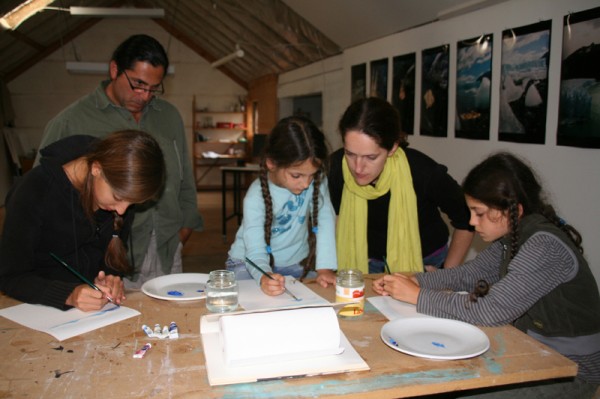 August 14th was definitely the highlight of our fantastic summer at Gullkistan. The seminar gave the 40 guests a new insight into so many things about Laugarvatn.
We openend an outdoor exhibition with six prints of paintings by Þórarinn B. Þorláksson who loved Laugarvatn so much.
In the afternoon 20 very interested students from 6 to 81 years old played with watercolours.
At 5 oclock we celebrated the opening of Raom&Loba's exhibition Land Scape Ing. They gave us a glimpse of their work, 3 dimensional photos, their storytelling, landscape in Argentina and their future plans.
Next year they will have photos from Iceland in an exhibition in Buenos Aires.