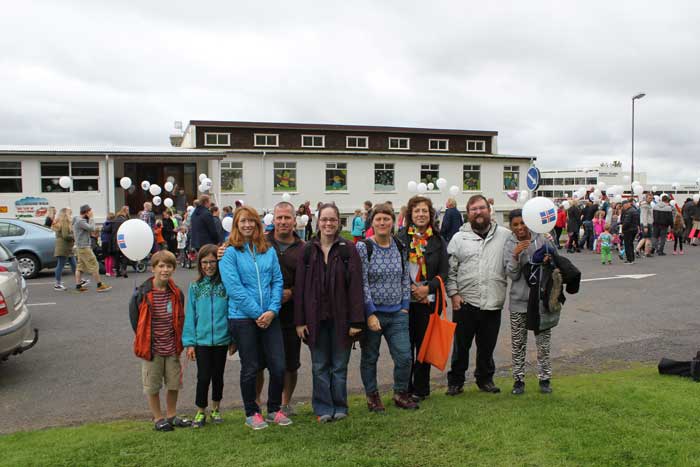 June is the month when the sun gets the highest and stays around the longest.
On june 14th we opened an exhibition called laNDSLag / laNDSCape with artworks by 22 artists. In respect of Þórarinn B. Þorláksson the landscape painter who so much loved to work here early last century.
That same day there was the 10th annual Gold Sprint that started on the Gullkistan Art Festival in 2005. Now with 200 participants and once again two new records.
We celebrated Independence day on June the 17th and enjoyed the charity fund raising – coffee and cakes – of the very important Women's Society of Laugarvatn.
Our guests travelled and worked and before they left we had an open studio where they shared what they had been up to. As always they all surprized us and inspired us. Thank you all!
Ian Van Coller, photographer,  USA – www.ianvancoller.com
Virginia Griswold, artist – Tennessee, USA – virginiagriswold.com
Morgan Higby-Flowers, New Media artist, Tennessee, USA –Morganhigbyflowers.com
Ginny Krueger, painter and sculptor, Grays lake. Illinois USA – ginnykrueger.com
Shelby Prindaville, artist, Leavenworth, USA – shelbyprindaville.com
Sophie Salleron, artist, poet and storyteller, Oléron, Charterer-maritime, France
For more photos please click on