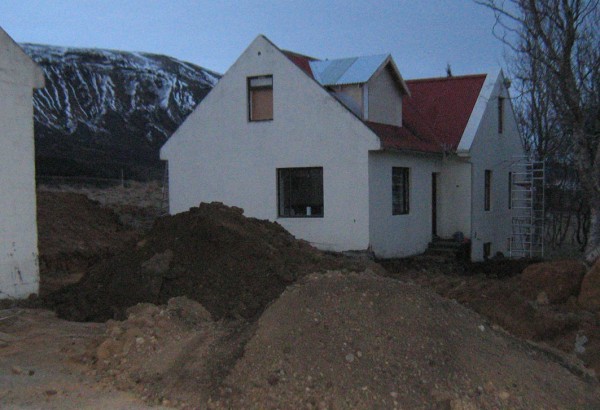 The farmhouse and studio at Eyvindartunga are going through some big changes.
It will all be ready on February 1st. We want to welcome especially our guests for the first months and hereby lower the residency fee until April 30th.
For a room at the Eyvindartunga farm for one month 600 € and for an additional studio space 200 €.
Upstairs will be three nice double rooms and a wc. Downstairs there will be 2 rooms for guests and a common livingroom and bathroom. Kitchen will also be renovated. Heating will be geothermal. Garden will be finished and tidy.