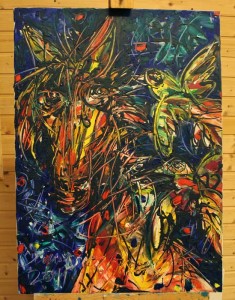 Artist Baniprosonno was greatly inspired and full of creative energy while at Gullkistan.
Before leaving Baniprosonno handed over 45 paintings and drawings to support the Gullkistan residency.
We are greatly honored and deeply grateful.
Gullkistan will soon announce the opening of sales and what will be done with the Baniprosonno fund.
Please click on MORE to see photos of more paintings.