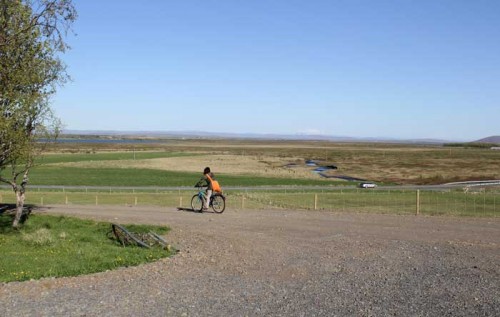 We welcome our June guests, from 6 countries working on paintings, photographs, video, performance, music, animation and filming. No wonder we are happy!
Velkomin til Gullkistunnar og Íslands!
1.     Jill Bennett, writer and curator,  Australia – www.niea.unsw.edu.au
2.     Matthew Alexander Saxon, musician, UK
3.     Emanuela Marenz, photographer, UK – www.emanuelamarenz.com
4.     Else Ploug Isaksen, artist, Denmark – www.elseplougisaksen.dk
5.     Auke de Vries, animation artist, Breda, Netherlands – www.grabbelfant.nl/thesuperropesolution
6.     Yuh-Shioh, artist, CA, USA,   www.yuhshioh.com
7.     Christine Olson, artist, WI, USA
8.     Brooke Holve,  artist, CA, USA – www.brookeholve.com
9.     Elizabeth Sher, artist and filmmaker, CA, USA – www.ivstudios.com
Click on read more to see photos of our may and june guests.