The August guests have arrived and for the first time they are all from USA. Miriam and Loris, thanks for everything and have a safe journey home.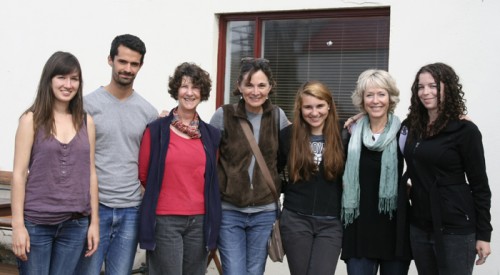 Ben Valentine, artist, NY, USA – benjaminvalentine.com
Amy Guion Clay, artist, Boulder, CO, USA    www.amyclay.com
Gabrielle Vitollo, painter, West Chester, PA, USA – gabriellevitollo.com
Victoria Arriola, artist , LA, USA –  arriolacreative.com
Alexandra Strada, photographer, NY, USA – www.alexandrastrada.com
Rebecca Rutstein, painter, Philadelphia, PA, USA – Birgette Mayer Gallery
Sophia Arriola, artist/photographer, Los Angeles, CA, USA – vaguevisions.tumblr.com/
Link to Gabrielle Vitollo phothos from Landmannalaugar

See "Read more" to see pictures from the welcoming of the new guests and farewell to the others.