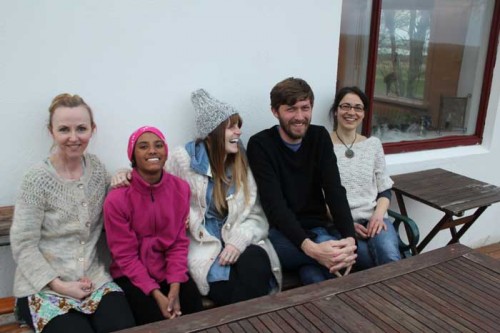 Alda, Vala, Noelle, John and Jenny.
The list of guests for the first six months this year is incredible. We are so proud of all the talented and wonderful people staying with us. The second half of the year looks promising, we still have some vacancies in the autumn and have already started to accept applications for 2014 and 2015.
We accept applications all year round but next summer books fast so be in time with your application if you want to become a member of the Gullkistan family in the near future.