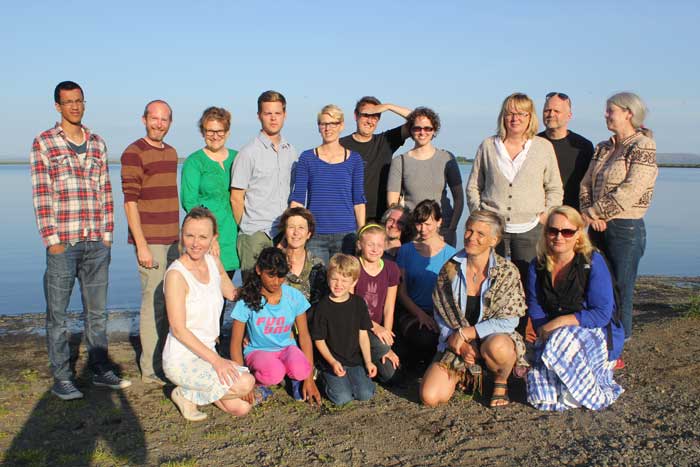 Late in july the Gullkistan residents presented their work, what they had been up to the last few weeks. There were many surprises and it is not easy to write about… A pianist spun wool. A writer who came to finish a novel had started a new one. A filmmaker who came with his artist wife could not help writing a script for a new movie and was well on his way. Meanwhile they travelled and she gathered materials that had started to take shapes in unexpected drawings and many new questions in her quest for merging art with sciences. A painter successfully searched for a new touch of his brush. An artist found mountains and skin in paper and moss. A fiber spider found paper and paint while spinning. Nearby dailies became cyber scapes from the future. Children were lovingly involved in it all.
For all of us – new beginnings and no ends, new ideas and new friends.
More photos if you click on Read more.