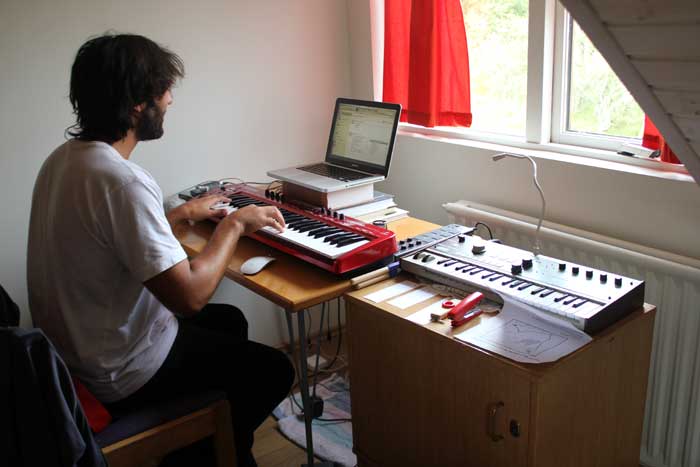 Autumn is not coming quietly, not at all! Rain and wind of unknown power. Hopefully it is a sign of a smooth winter.
Our guests still enjoy every moment and work the harder.
The Art Loop Project people came and left and we will be watching their exciting journey to the end. What a privilege for us to be part in it. Hallur Karl did a good job!
Laura Marconi and Andrea Krupp share their adventure on their blogs, windows to their creative journey.
Click on Read More to see photos of an open studio event we had and from a concert Adrian McGruther held in the Héraðsskólinn hostel. Amazing music he made while staying with us.